Occupied Palestine | فلسطين
---
Will be updated continuously. Related news, footage and updates below this article

---
Update: Aside initial reports of the killing of a 17 year old child, Ma'an News Arabic covers the news about a second shaheed Naji Abdul Karim Balbisi, 18 years old, also shot East of Tulkarm (Article in Arabic here)
Reported by the ISM:
Two teenagers murdered at checkpoint (Updated)

4th April 2013 | International Solidarity Movement, Anabta, Occupied Palestine

At 22:30 on 3 April Israeli soldiers opened fire with live ammunition and killed a 17 year-old boy, from the village of 'Anabta near Enav checkpoint and east of Tulkarm. Amer Nassar was murdered with a bullet to his chest.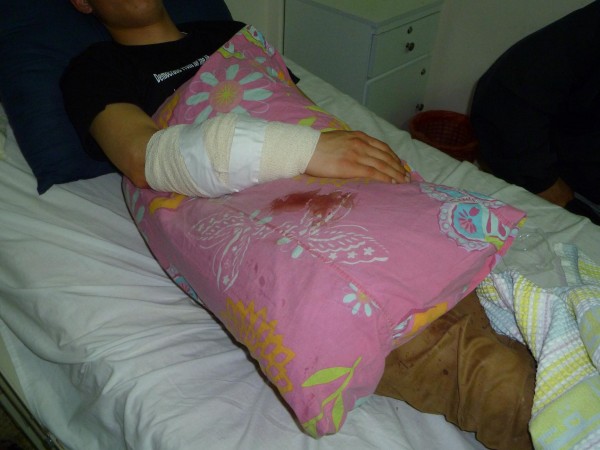 Fadi Abu-A'sr was shot in the lower arm.
On hearing the shooting 3 boys from the village went to investigate and saw Amer lying on the floor with soldiers standing over him. The boys tried to reach…
View original post 987 more words