2012 The Awakening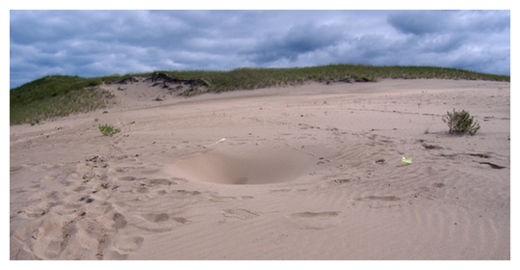 Last summer, 6-year-old Nathan Woessner was walking across the sands of Mount Baldy in the Indiana Dunes National Lakeshore when he suddenly disappeared into a deep hole.
It took a team of rescuers about three hours to pull Woessner to safety from beneath 11 feet (3.4 meters) of sand and sediment, according to the Chicago Tribune.
More holes have appeared in Mount Baldy, forcing officials with the National Park Service (NPS) to close part of the park, located 55 miles southeast of Chicago on the shores of Lake Michigan. But why are these dangerous holes suddenly appearing in the sand dunes?
"We don't know exactly what's going on out there," Ken Mehne, law enforcement specialist for the park…
View original post 565 more words