Posts Tagged 'NObama'
Posted: October 2, 2012 in
News
,
USA
,
Western Censored News
Tags:
923 Executive Orders
,
Barack Obama
,
Bilderberg
,
Celebrity President
,
conspiracy
,
Executive Orders
,
NObama
,
NWO
,
Psy-ops
,
tyranny
CounterPsyOps
October 1, 2012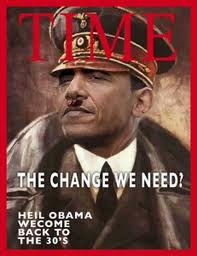 Teddy Roosevelt:                  3
Others Prior To FDR:            NONE
FDR:                                          11 in 16 years
Truman:                                      5 in 7 years
Ike:                                             2 in 8 years
JFK:                                             4 in 3 years
LBJ:                                             4…
View original post 1,022 more words
CounterPsyOps
By Tad Cronn, GodfatherPolitics
Liberal hypocrisy is sometimes so great, we really need a new word to describe it. Maybe "Obamacrite." …
With the Islamic violence spreading globally this past week, the Obama Administration has hammered on one point it desperately wants everyone to believe, that it's all caused by a cheap, homemade anti-Islamic video.
That's a transparent ruse, but let's play along for a moment.
The killings, rampages, bombings and violence are NOT the fault of the psychotic Muslims running through the world's streets with guns and bombs, and they certainly are NOT the fault of the moronic, slipshod management of foreign affairs by the Obama Administration that ignored prior warnings and even refused to take common sense security measures (like loading Marines' guns with ammo).
All of the violence, including the reported raping and killing of our ambassador, is actually caused by a little, green-screen video that was…
View original post 258 more words